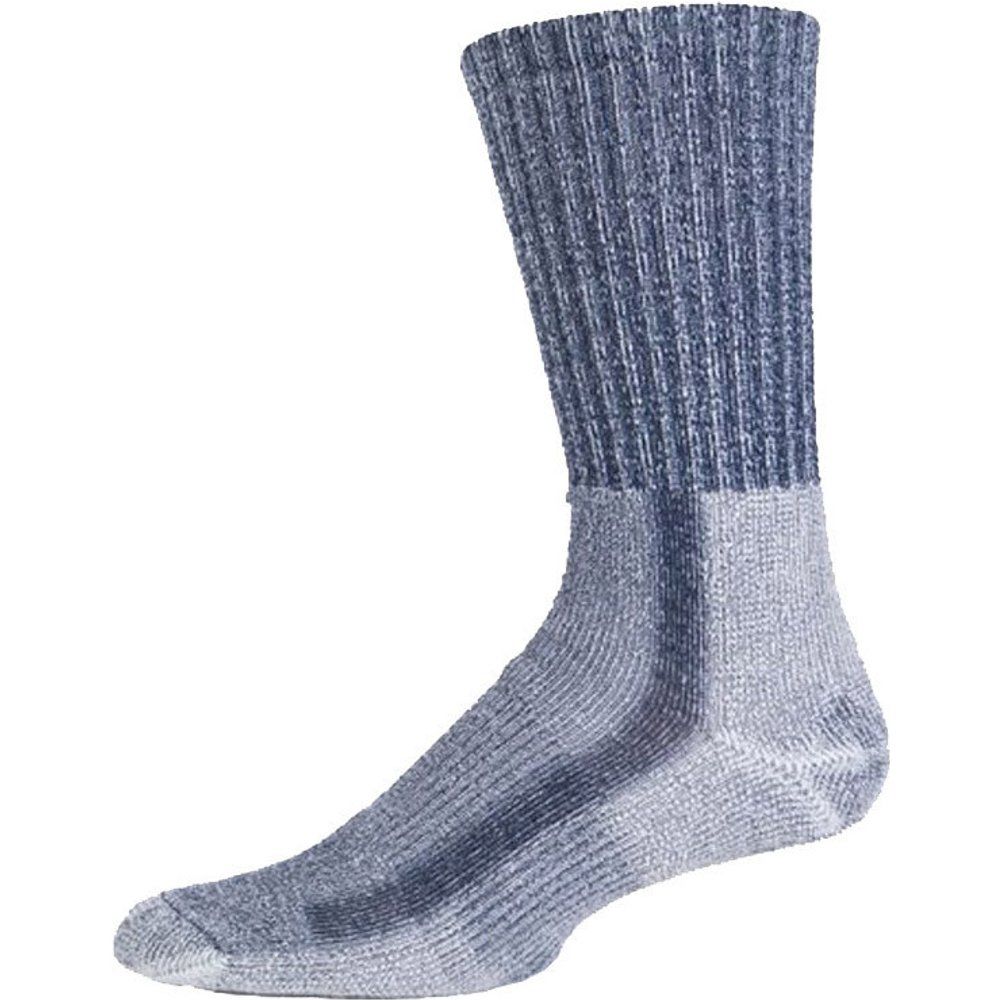 Lightweight Hiking Socks - AW22
Description
Thorlo Lightweight Hiking Socks



Enjoying day hikes in a milder climate, on flat or varied terrain, resulting in low to moderate stress on the feet. Specifically designed to provide protection and comfort for men prone to blisters, foot pain or discomfort.



Constructed with Thorlon and blended with Thor Wick cool fibers, the Thorlo Lightweight Hiking Socks feature superior softness, elasticity, durability and extra breathability for drier, fresher, more sensitive feet. A padded collar helps for a better fit, with more support and less pressure on the feet for a more comfortable ride. The exclusive padding has been specially designed for light hiking, clinically proven to reduce blisters, pain, pressure and moisture. The socks are also well ventilated which assists in moisture management to help keep the socks nice and dry. Lastly, the low-profile foot seams helps to reduce any chaffing and irritation.